Greatest International Scavenger Hunt the World Has Ever Seen!
SO WHAT IS IT ANYWAY?
Gishwhes is an international event that happens every year in August

Created by the Actor Misha Collins, who plays Castiel in Supernatural

An extension of the Random Acts of Kindness organization (encouraging people to spread kindness and help amongst all those around us!)

A week long extravaganza with both silly tasks and tasks to help your community!
THEN WHAT EXACTLY DO YOU DO?
Well...
Here are some examples of last year's tasks:
❁ "It's the era of streaming media! But you have scads of obsolete technology clogging your closets/attics/garage. Take your old CD-Roms, decommissioned cell phones, power cords that have nothing to power, and create-and model- a haute couture look worthy of a fashion show."❁
❁ "You know those giant teacups at amusement parks that spin? Go for a ride with a friend or two. Of course, you all should be dressed appropriately for the tea party...as a spoon, a tea bag, a sugar cube or something else that one would find in a teacup." ❁
❁ "Two elderly men playing chess by candlelight in front of the front row of a crowded movie theater while the film plays in the background." ❁
❁ "In support of the documentary "Alive Inside," find one person with Alzheimer's or some form of dementia and learn what their favorite tunes were when they were young. Make them a playlist of the songs and play it for them." ❁
❁ "A functioning vending machine that dispenses emotions and memories. Show a customer making a purchase" ❁
❁ "You're on the 2016 Summer Olympics Trash Scull Crew Team! Build your scull out of trash. Your team of 3 rowers is led by a coxswain who bangs two pieces of trash together to keep the time. Row for the gold!" ❁
❁ "Everyone knows GIshers throw the most badass recycling parties. Invite ten of your rockstar friends to help you collect litter from a park, roadside location, or public space. You must EACH collect 20lbs of debris, and dispose of it appropriately. Show us a 15 second montage of the festivities. (Extra points for recycling-and don't forget, it's a party!). - Submitted suggestion from Facebook" ❁
❁ "Oil and water don't mix, but in this case we'll make an exception. Paint a portrait of a live model while both you and the model are scuba diving. Your subject(s) must be wearing formal attire and you must be wearing a beret while at your easel." ❁
❁ "Create a portrait of your favorite SUpernatural actor on an Etch-A-Sketch in the style of a famous painting." ❁
❁ "This submission may be 30 seconds or less (or time-lapsed). Celebrate the Olympic Summer games by running a 40-meter, 30-legged dash." ❁
❁ "Gishwhes has broken 7 Guinness World Records. Let's see how many records you can break in 10 seconds. (Hint: record=LP)" ❁
❁ "There's something you used to do for your significant other when you first met them. Something that made them smile... It's been years since you did this. Do it now." ❁
❁ "Dentist's offices are notorious for playing dreary elevator music. But it doesn't have to be that way! Get dental work done while a string quartet plays live music in the room." ❁
❁ "In the middle of a mall food court (one or more) play a nice game of badminton - we must see the tennis whites, the net, rackets, etc." ❁
❁ "Submit two images, side-by-side. If you have or know a child under 6, have them draw a family portrait. Now, get your family to pose EXACTLY as they drew you all in the drawing. Try to replicate the clothing, individual heights and anything you need to do or add to your bodies to contort them to what the child drew." ❁
❁ "Are you still jogging occasionally? Good. Be sure to try out this year's latest fashion craze: pineapple shell shoes with matching pineapple caps to protect you from the sun. Let's see you (carefully) jogging in public." ❁
❁ "Care homes, rehab facilities, and hospitals have many patients and clients who can't read for themselves. Contact a local center and offer your services to read for an hour or two (or more) during the Hunt Week. If photo evidence with the patient is a sensitive issue, ask the care staff for a photo documentary evidence of your contribution" Suggestion submitted by a user ❁
❁ "Find the coupon section from your most recent newspaper. Cut out at least five coupons. Go to the store and leave the coupons on the shelf taped next to the relevant items with a note 'From the Coupon Fairy!' " - Suggestion submitted by a user ❁
❁ "Live your dream. You know, the one you had while you were sleeping last night" Suggestion submitted by a user ❁
❁ "Your yard needs an upgrade. It's too expensive to do proper landscaping, so let's just dress it up nicely... with every item of clothing you own displayed in a beautiful, artistic manner on the trees, bushes, cars, patio furniture, fountain, etc. Have your neighbors over in the middle of it for a yard-warming party if you wish." ❁
❁ "Give your dog a slow, massaging soap bath in a kiddie pool in a crowded pedestrian area. If it's cold out, use a large stuffed animal instead. Relaxing spa music should be playing in the background" Suggestion submitted by a user ❁
❁ "Recreate a painting by Goya in candy." ❁
❁ "It's such a strange feeling lying in a coffin almost completely buried in popcorn with only your face showing. Trust me. I know." ❁
It makes me so happy that they encourage you with creativity so that even if you do not have the best photography skills (or other way around, if you have great photography skills but little creativity) that your points are all calculated accordingly! Anybody could win, but at the same time so many teams are non-competitive and just go in for the fun! We tried it last year for fun but I think this year I want to go competitive...after all... the Grand Prize is a week in Hawaii! Yeahhh baby :D
Still not convinced? How about some of our team submissions last years tasks!
 
Let your toddler dress you, now go to the store:
Superheroes aren't always saving the world, let's see them doing some household chores!
Save the Earth, Plant a Tree! 
 Use perception to make something seem much larger than everything else.
See something around your neighborhood and think "Someone really ought to take care of that?" Be the someone!
The Declaration of Independence is outdated - write it in modern language!
 Time for recycling! Make something wearable out of old socks:
Leave coupons in front of the items they advertise with a note form the Coupon Fairy!
 Take a picture as Bellossom in front of a Garden!
 Re-create Stone Henge at the Beach
 Show us your Pet's Rock Album Cover!
 Take a picture of yourself touching your nose, in front of a wall of photos of your nose.
 Let's see some cheerleading in the grocery aisle, of course dressed in vegetables
 We know the business term "working in the sand-box", let's see you actually working in a sandbox in the lobby of a business building
 Rainbow teeth!
 Host every single Holiday party in one evening!
 Connect the freckle-dots
 Do something good today!
 The hunt mascot is the Slagaroo, let's see some tissue paper oragami of the mascot!
Okay So Now That You Have Me Hooked What Do You Want? ?
I WANT YOU ON MY TEAM!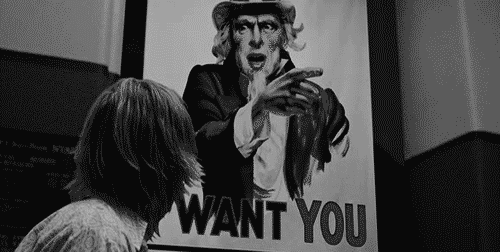 JOIN US!
((But Agnetta-you think- I don't have the time or creativity to dedicate to something like this!)) 
Honestly? I did this last year with a full time job and 6 friends and we were paired up with 9 other people from New Zealand. I thought "I'm not going to get much done..." But we did so much together, we divided and conquered, and we got other people involved and it was so much fun!
New Zealand?
Yes, so you have no excuse for not being able to join "because you are so far away". Also, that is what happens when your team is not big enough - they pair you with another team that didn't fill up all 15 slots.
But I don't have that kind of money.
Well registration is only $21.08, and if you're thinking "I can't really afford an extra $20 right now.." then there is an option for you where other participants pay for your fee. Why? Because good times and human kindness, they just want everybody to join in on the fun!
Well.. I wasn't really talking about the registration fee. I meant this sounds expensive. All of the preparation and materials needed for the tasks...

Well not all of the tasks are that extravagant! The small items that are worth less points way outnumber the big items that are worth more points. They do this on purpose so that it is a balanced point system!
But-
PLUS of the handful of us that want to take on the specialty tasks that require a lot of planning, it leaves us little time to do all of the minute social media and letter-mailing and "random good deed" tasks. So please, please, if you at all think this is something you are interested in but you are skeptical due to time or money, I can say from experience- there are things you can help with!
If after all of my propaganda you are still not convinced then please let me know if you would like to join our temporary Facebook group for supporters where we will only message you if we think you might have something we can borrow (such as last year we weren't able to complete the etch-a-sketch challenge because I couldn't find anybody who had one...); or connections we can use (maybe you are a dentist, or know someone who works at a radio station).
Alright, alright you've got me. So what do I have to do now?
~ Message me on Facebook @ Agnetta Krechner (yes you can type my name in English if you are friends with me)
~ Instagram @ RhiaLirin
~ or Text/Email me!



Please reload
I'm busy working on my blog posts. Watch this space!
Please reload
I'm busy working on my blog posts. Watch this space!
Please reload